Crossland Tankers were delighted to have Stevie from Cancer Research accept our cheque for £10,000 from members of the charity committee.
We are thankful to everyone at Crossland Tankers who participated and contributed throughout the events in 2022. We greatly appreciate it and know it will make a huge difference for this brilliant charity.
Cancer Research have recently celebrated 20 years of cancer treatment research. The most recent developments involve proton beam therapy, gene sequencing and liquid biopsies which could not be possible without the support of the public and the amazing nurses within Cancer Research.
Thank you all again, within Crossland Tankers and supporters, for the generosity you have shown to this invaluable charity.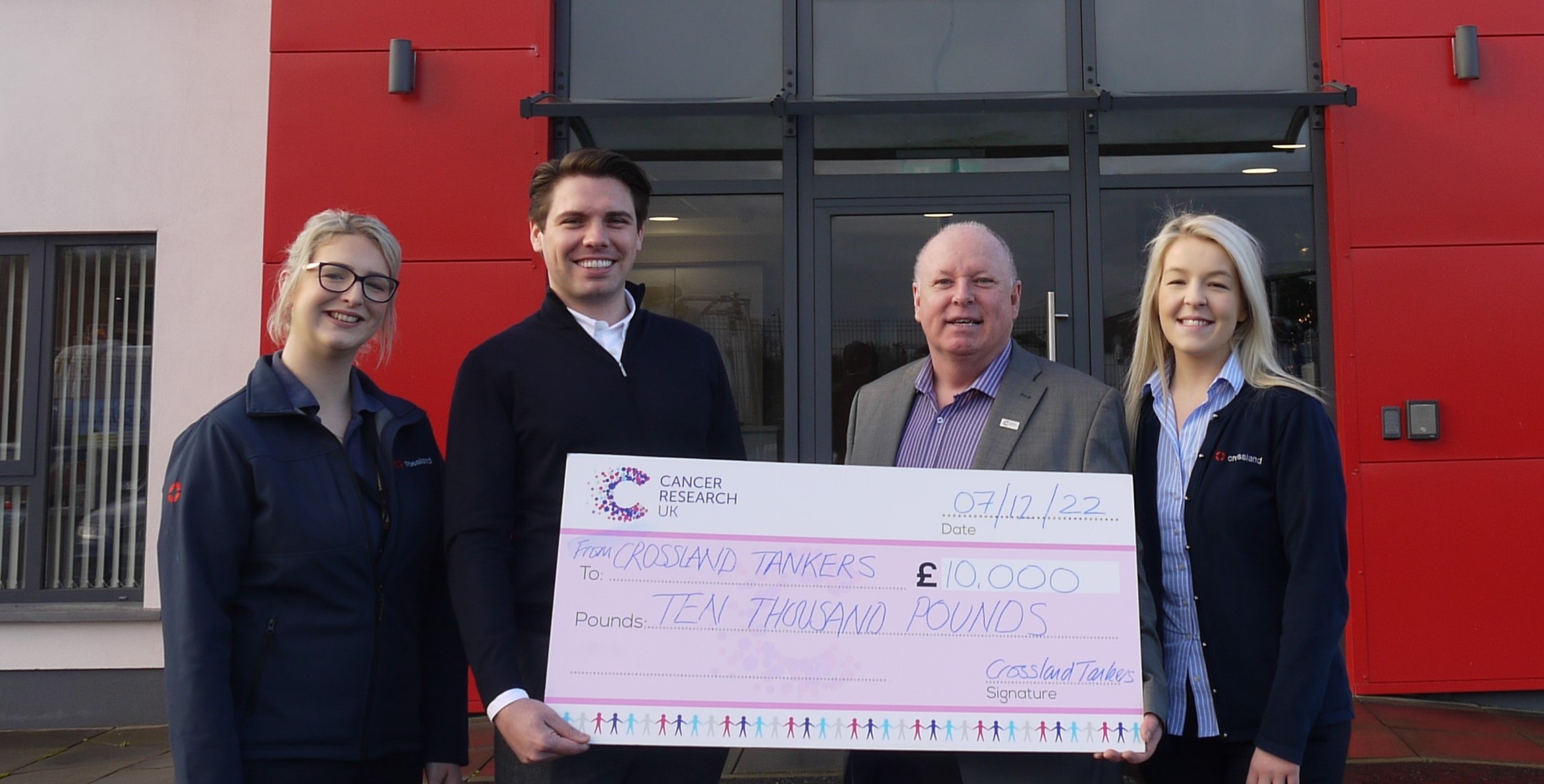 13th December 2022
Posted by: Crossland Tankers